Shops where you can eat treats, shops you can buy
Kaminoho yuzu Inc.
Kaminoho, Seki City
Address
:
15060 Kaminoho, Seki City[Map]
Phone Number
:
0575-47-2256
Holiday
:
Saturdays,Sundays and national holidays
Access
From Tokai-Kanjo Expressway "Tomika-Seki IC", take Prefectural Route 58 or 63,
and the shop located next to Kaminoho Branch Office, Seki City East Commerce and Industry Association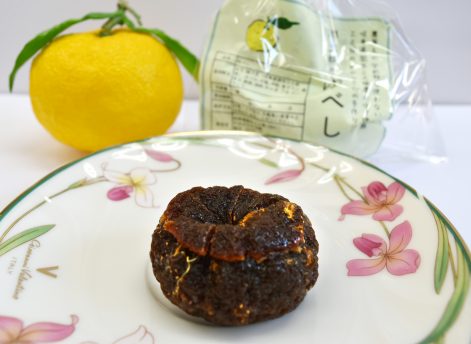 A unique dish prepared over long time with organic citron and home-made miso paste
The Kaminoho Area of Seki City is called "Yuzu no sato" as the citron field boasting the highest yield of citron in the prefecture. This product is made by putting local miso paste and walnut inside a citron, wrapping it with Japanese paper and leaving it over a long time in a well-ventilated location while checking the ambient temperature. This delicacy made with time, effort and care is a fine relish for enjoying sake.
Service period
:
All year round
Please call us to confirm.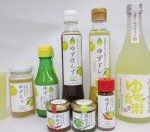 The wide variety of our Yuzu products are available also online.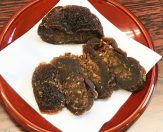 Yubeshi may be enjoyed the best by thinly slicing it.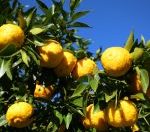 Yuzu grown with full of love with the goal of safety, security and healthy.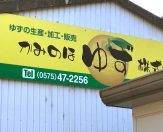 We grow, produce and market Yuzu products.
Harmony Shop
Kasagi-cho, Ena City
Address
:
33-1 Kasagicho-Himeguri, Ena City[Map]
Phone Number
:
090-5635-4707(Ichikawa)or 0573-27-3110(Kasagi Communty Center )
Holiday
:
Open only on Saturdays (closed from December 1 to March 31)
Access
Approx. 15 minutes by car from Chuo Expressway "Ena IC"
From JR Chuo Main Line/ Akechi Railway "Ena Station", take a city bus and get off at "Kasagi Communty Center mae' bus stop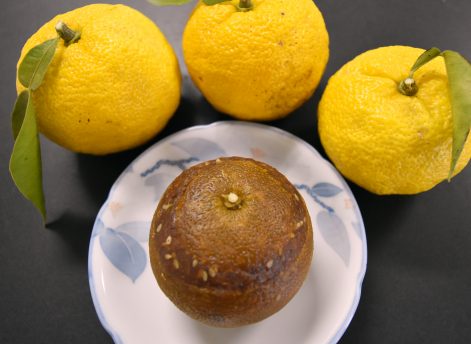 Enjoy the local specialty yubeshi (citron dumpling) which originated in the Genpei Period (around 1200)
"Harmony Shop" offers traditional "Yubeshi" made from local citron produced in Kasagi-cho, Ena City. It is made by removing the inside of a citron, stuffing miso, sugar, wheat flour, walnut, sesame, etc., steaming it and then leaving it to dry slightly. It is a traditional food item from old times in Kasagi, enjoyed as a snack, side dish or sake relish.
Service period
:
All year round
Please call us to confirm.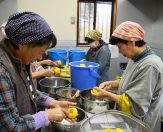 The top part of the yuzu is cut open and the inside is removed.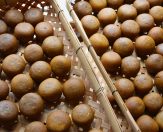 Stuff miso, walnuts, sesame seeds, etc., put on a cap and steam, and dry for 1-6 months.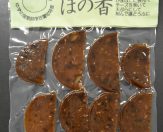 It can be enjoyed with cheese or fish cake, or deep-fried as tempura, or chopped in pieces to be used as spice.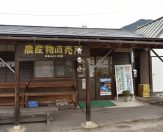 We enjoy spending time and chatting with our customers like neighbors.