Shops where you can eat treats, shops you can buy
Healthy House Yamaoka Station
Yamaoka-cho, Ena City
Address
:
3058-4 Yamaokacho-Tazawa, Ena City[Map]
Phone Number
:
0573-56-3140
Holiday
:
Mondays (or following day if a national holiday falls on Monday)
| | |
| --- | --- |
| Access | At Akechi Railway "Yamaoka Station" |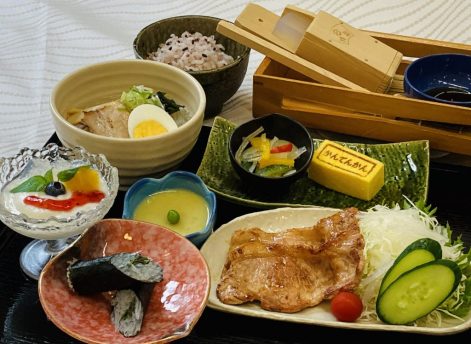 Enjoy the taste of agar in a wide variety of ways
Since its opening in 2014, they offer various dishes using agar, the local specialty of Yamaoka. "Kanten gozen" is a popular set meal which provides different dishes using agar. The noodle is made of agar and the broth is prepared with a specially developed recipe to enhance the taste of the dish.
Service period
:
All year round
Please call us to confirm.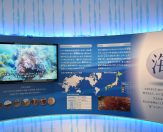 Kanten Museum is attached to our facility.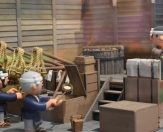 Our local specialty "hosokanten" is featured using figures and panel presentations.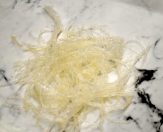 "Hosokanten" is made by drying gelidium jelly in winter.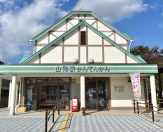 Our facility includes the waiting room of Yamaoka Station and a kanten processing room.
Forest Train Café, Healthy House Yamaoka Station
Yamaoka-cho, Ena City
Address
:
3058-4 Yamaokacho-Tazawa, Ena City[Map]
Phone Number
:
0573-56-3140
Holiday
:
Monday to Thursday
| | |
| --- | --- |
| Access | At Akechi Railway "Yamaoka Station" |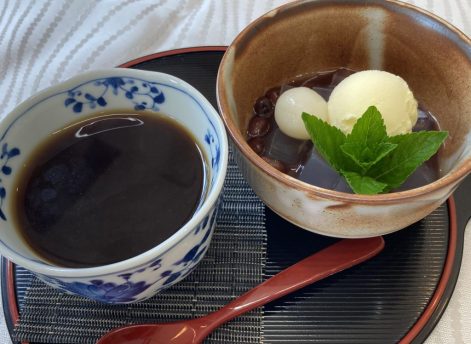 Enjoy agar dishes in a train café next to the Agar Museum
"Forest Train Café" next to Yamaoka Station is a restaurant using a renovated train car from "Akechi No.1" which used to run in this area. The originally installed 26 seats in the car are still used as they were. Enjoy dessert or dishes made from Yamaoka specialty "hosokanten" as if you are travelling in a train.
Service period
:
All year round
Please call us to confirm.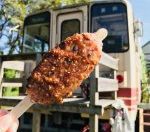 Savory baked Goheimochi is 300 yen each.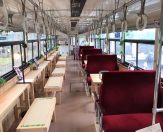 Tables are made of local cedar or cypress trees. Seasonal sunlight shines through the windows.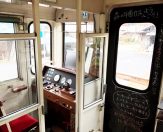 You can sit on the driver's seat, although the train doesn't move.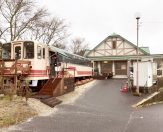 You see the Akechi Line rail tracks ahead and the Agar Museum to your side.