Shops where you can eat treats, shops you can buy
Dining, Yugao Station
Kamioka-cho, Hida City
Address
:
1940 Kamiokacho-Morimo, Hida City[Map]
Phone Number
:
0578-82-6661
Opening Hour
:
9:00~16:00(LO.15:30)
Holiday
:
Mondays and Tuesdays,
Closed during winter (early November~late April)

Access
Approx. 90 minutes by car from Hokuriku Expressway "Toyama IC"
Approx. 90 minutes by car from Chubu-Jukan Expressway "Takayama IC"
Approx. 50 minute by bus from Kamioka-cho
A traditional taste aged by the freezing of the severe winter
"Kashi Daikon" condenses the natural taste of Yamanomura at an altitude of 1,000 m traditionally transmitted to the Hida region. Japanise radish is cut into round slices and boil in a cauldron,then skewered and dried in the cold. Because the taste is easy to soak up, it can be used for various dishes such as simmered dishes, sukiyaki, salads, gratin, etc.
Service period
:
All year round
Please call us to confirm and make a reservation.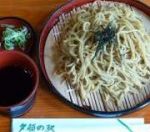 It is a soba of pride that cultivation, milling, and making soba are all done in local.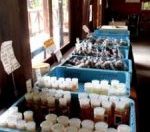 We also sell products such as locally vegetables.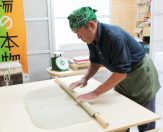 Dattan soba (buckwheat noodles) grown in our village at high elevation are also popular.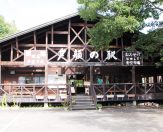 Camping facilities are next to us.