Shops where you can eat treats, shops you can buy
Road Station Clair Hirata
Hirata-cho, Kaizu City
Address
:
2357-2 Hiratacho-Nodera, Kaizu City[Map]
Phone Number
:
0584-67-3988
Opening Hour
:
8:00~18:00(April to October)/8:00~17:00(November to March)
Holiday
:
December 31 to January 2
| | |
| --- | --- |
| Access | Approx. 15 minutes by car from Meishin Expressway "Ogaki IC" or "Gifu-Hashima IC" |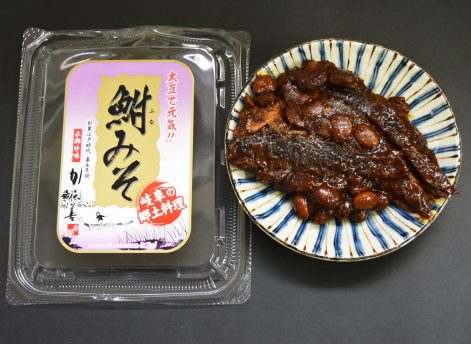 The winter blessing that is soy bean, miso and crucian carp to be savored appreciatively in winter
Funa miso we offer is a popular item liked by all kinds of people due to its softness even to the bones of crucian carp in it. This food is originally made by mothers in households to be served a number of times in winter. Its unique flavor makes it a good side dish for steamy rice.

Service period
:
From early November to early April
Please call us to confirm.
You will find a variety of local specialties and fresh vegetables.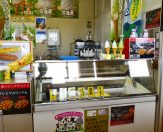 Enjoy our soft serveice , various ice creams or waffle.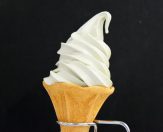 Greatly popular item "Yomogi (mugwort) soft ice cream" sells 500 pieces a day at times.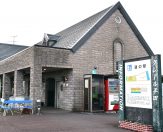 "Daily lunch set" is offered at our restaurant.
Kawaji Shoten
Yoro Town, Yoro County
Address
:
2351 Shimogasa, Yoro Town, Yoro County[Map]
Phone Number
:
0584-35-2741
| | |
| --- | --- |
| Access | Approx. 15 minutes by car from Meishin Expressway "Ogaki IC" |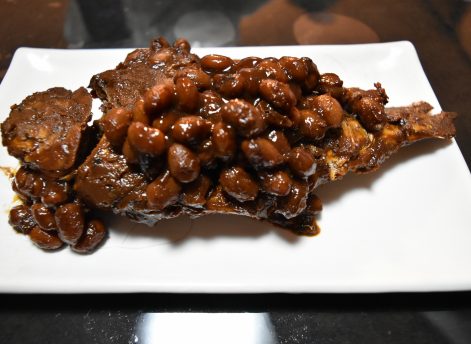 Flavor of mame miso, taste of mom's cooking, remembered in nostalgia
"Kawaji Shoten" is a local river fish wholesaler famous for its broiled eels fresh from well water and cooked after receiving an order, finished with a matured sauce. They serve delicious Funa miso using crucian carp in various shapes from autumn to spring. You should really try them if you haven't.
Service period
:
From early November to late March
Please call us to confirm.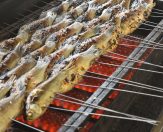 First grill the freshly supplied domestic fish.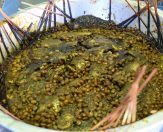 The seasoning is miso, sugar, soy sauce, sake and mirin, inkeeping with tradition.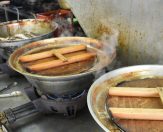 Then steam it for two whole days in the traditional large pot.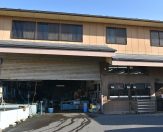 We have been in fish wholesale business in this community.