Shops where you can eat treats, shops you can buy
Road Station Sky Dome Kamioka
Kamioka-cho, Hida City
Address
:
6 Kamiokacho-Yuuhigaoka, Hida City[Map]
Phone Number
:
0578-82-6777
Holiday
:
Closed on December 31 to January 1 (Irregular holidays for restaurant and fast-food counter.)
Parking Capacity
:
105 cars
| | |
| --- | --- |
| Access | Approx. 50 minutes by car from JR Takayama Main Line "Takayama Station" |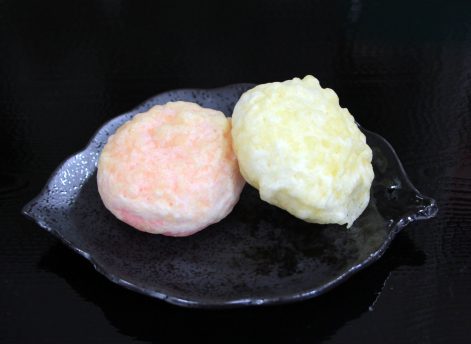 An "addictive delicious taste" with many repeaters
Our deep-fried red/white bun used to be viewed as a rare delicacy by distant visitors around 1999 when we began serving it, but now they have been addicted to it. An increasing number of visitors come back to enjoy it.
Service period
:
All year round
Please call us to confirm.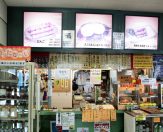 Recommended also are the Mitarashi dango dumpling and Hida beef buns.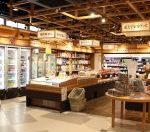 Many of our goods and souvenirs are related to outer space and planets.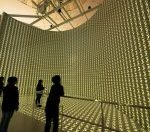 "Hida space science museum kamioka lab", an exhibition facility that introduces world-leading astrophysics research such as super-kamiokande, is attached.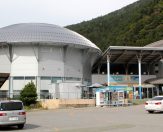 You cannot skip this place once you are in Okuhida. We wish to welcome you.
Shinmeiya
Furukawa-cho, Hida City
Address
:
15-17 Furukawacho-Kanamoricho, Hida City[Map]
Phone Number
:
0577-73-2109
Access
Approx. 3 minutes walk from JR Takayama Main Line "Hida-Furukawa Station"
Approx. 30 minutes by car from Tokai-Hokuriku Expressway "Hida-Kiyomi IC" via Unohana Kaido Road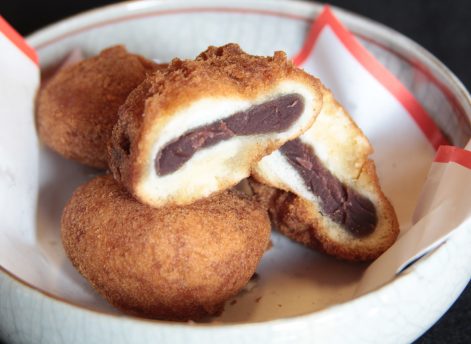 The secret of our popularity is our proprietary batter and strained bean paste
We began deep-frying buns stuffed with strained bean paste, imitating bean paste donuts. The bun dough is from our secret recipe and the beans are from Hokkaido which we prepare with time and effort to make paste. Even those who do not like bean paste have come to like it. This popular item may be sold out in the morning.
Service period
:
All year round
Please call us to confirm.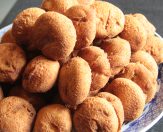 The simple yet addictive taste that you cannot resist. Storable for 3, 4 days.
We offer a wide selection of Japanese sweets such as 100% local, hand-pounded sticky rice cake.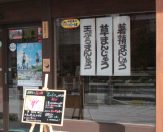 Buns using greens and yam are also popular.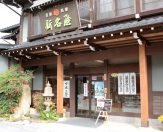 Tempura manju are available all year round.