Shops where you can eat treats, shops you can buy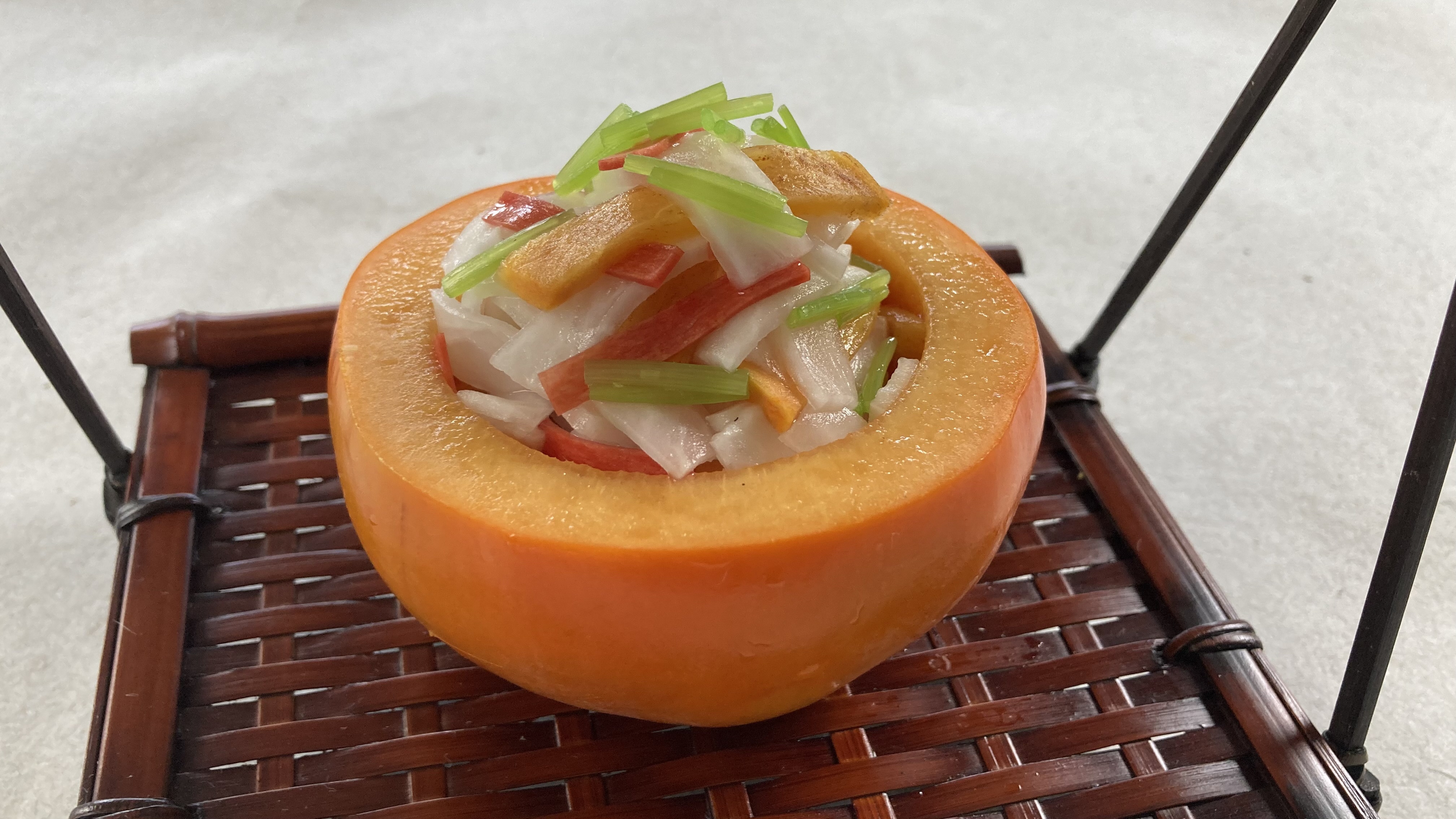 Ingredients
:
(serves 5)
・12 cm daikon radish
・6 cm carrot
・1 dried persimmon
【A】2tablespoon sugar
【A】1/2cap vinegar
【A】1teaspoon salt
Method
①Finely chop the daikon and carrot into matchstick-size strips and salt them (not part of the specified salt amount) separately.
②When they become soft, wash and firmly wring them out and mix them with the seasonings in [A].
③Finely chop the dried persimmon and add it to the mixture just before eating.
Source/Photo Credit: Ministry of Agriculture, Forestry and Fisheries, "Our Local Cuisine"