Shops where you can eat treats, shops you can buy
Kushiharatei, Kushihara Onsen Sasayurinoyu
Kushihara, Ena City
Address
:
3135-2 Kushihara, Ena City[Map]
Phone Number
:
0573-52-3131
Opening Hour
:
11:00~20:00(LO.19:30)
Parking Capacity
:
150 cars
Access
Approx. 45 minutes by car from Tokai-Kanjo Expressway "Toyota-Kanpachi IC"
Approx. 45 minutes by car from Chuo Expressway "Ena IC" or "Mizunami IC"
Approx. 20 minutes by bus from Akechi Railway "Akechi Station"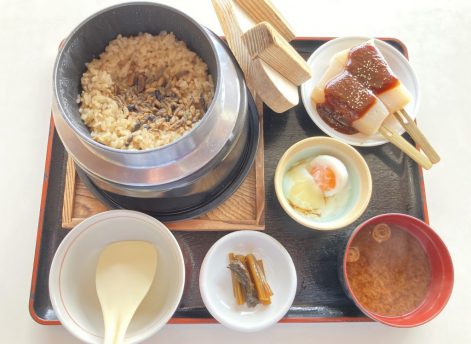 The surprisingly tasty "Hebo pot rice set meal", looks can be deceiving!
Pot-cooked mixed rice with wasp larvae "Hebo" and adult wasps offers a "familiar, delicious" taste once it is in your mouth, despite its intimidating look. The savory, sweet flavor matches very well with the local tasty rice.
Service period
:
All year round
Please call us to confirm.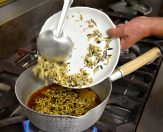 The key is to simmer over a long time.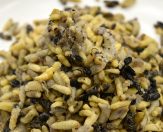 Balance of larvae and wasps to be delicately adjusted.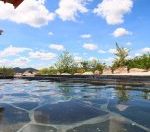 A hot spring with rich efficacy for smooth and beautiful skin.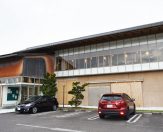 You can also enjoy camping or golf.