Shops where you can eat treats, shops you can buy
Ibigawa Kyuen
Ibigawa Town, Ibi County
Address
:
2300 Kitagata, Ibigawa Town, Ibi County[Map]
Phone Number
:
0585-22-1181
Opening Hour
:
11:00~14:00/16:30~22:00
Access
Approx. 25 minutes by car from Tokai-Kanjo Expressway "Ono-Kobe IC" / Approx. 50 minutes by car from Meishin Expressway "Gifu-Hashima IC" or "Sekigahara IC"
Approx. 10 minutes by car from Yoro Line "Ibi Station" of Yoro Railway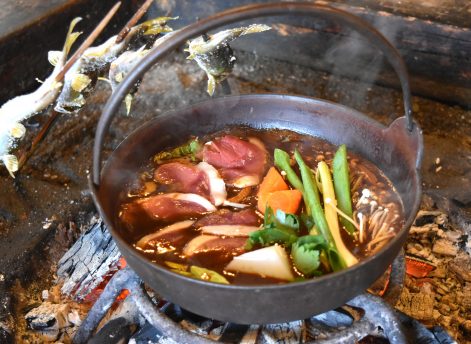 Soft boar meat without the smell, prepared with red miso with a secret recipe
Our dish arrangements are based on local climate or myths whereby food ingredients represent flowers, rivers or stones. Those who used to stay away from hard, smelly boar meat have been addicted to it since they tried it once. Botan nabe pot is lovely to look at and delicious to palate. Give it a try!
Service period
:
From November 1 to March 31
Please call us to confirm.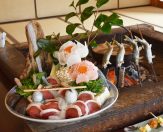 We tell local legends with our food ingredients and arrangements.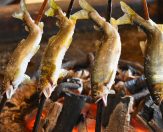 Ayu grilled vertically in summer and Oncorhynchus rhodurus grilled vertically in winter. Enjoy its wild and delicate taste.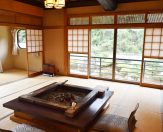 A great healing space with a view of Japanese gardens and seasonal dishes around the fireplace.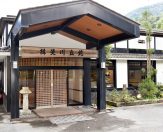 In the natural atmosphere of Ibi Valley.
Usuzumi Onsen Shikisaikan
Neo, Motosu City
Address
:
422 Neo-Kadowaki, Motosu City[Map]
Phone Number
:
0581-38-3678
Opening Hour
:
11:00~17:00 (LO.16:30)
Holiday
:
Mondays (and Tuesdays in December to March. Following day if a national holiday falls on Monday. Winter maintenance is closed at the end of January.)
※For details, please refer to the official website.

Parking Capacity
:
250 cars
Access
Approx. 50 minutes by car from Tokai-Kanjo Expressway "Ono‐Kobe IC"
Approx. 40 minutes by car from Tokai-Kanjo Expressway "Yamagata IC"
Take Tarumi Railway from JR Tokaido Main Line "Ogaki Station". Get off at "Tarumi Station" and approx. 10 minutes by a shuttle bus.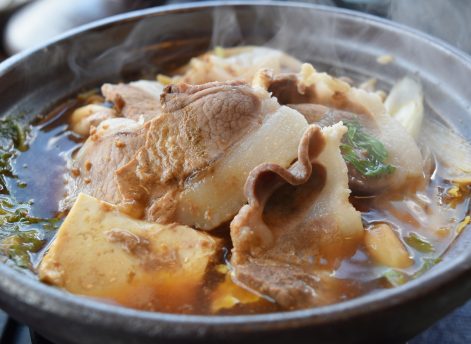 A gentle, captivating winter delicacy to warm up your heart and body
Our Botan nabe pot is miso-based. We use meat with a fine balance of red and fat procured from designated local hunters. Meat is first put in the pot to be softened with the fat dissolving into the pot, when vegetables are provided to absorb the richness from the meat. Guests are impressed both by the beautiful dish arrangement and its delightful taste.
Service period
:
From December 1 to March 10
Please call us to confirm.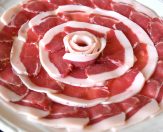 The conventional image of boar meat as "hard and smelly" will be overthrown if you try it.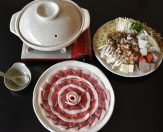 We offer a large pot menu for a group of many people.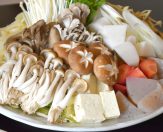 Lots of fresh ingredients such as mushrooms, konyaku jelly, and leeks.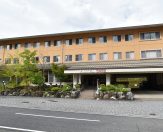 Enjoy the onsen and Botan boar meat pot. We also welcome guests for one-day trip.