Shops where you can eat treats, shops you can buy
Yamakoshi Agricultural Production Processing / Yamakoshi Farm
Chishima-machi, Takayama City
Address
:
342 Chishima-machi, Takayama City[Map]
Phone Number
:
0577-32-8054
Opening Hour
:
7:00~12:00 (Selling at home in the afternoon)
Parking Capacity
:
Please park your car at nearby Municipal Parking.
| | |
| --- | --- |
| Access | Approx. 10 minutes walk from JR Takayama Main Line "Takayama Station" |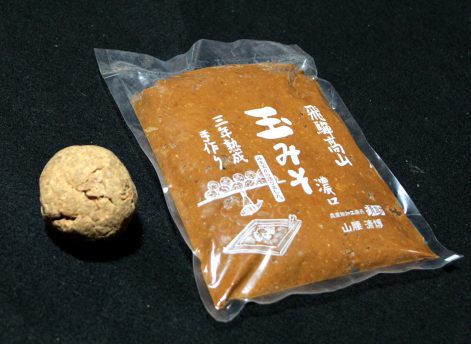 Using 100% domestic soy beans, fermented for 3 years in home-made malted rice
We have been making miso paste for about 100 years. Our long-time customers enjoy the rich flavor and deep taste of the miso made from the carefully selected ingredients, amount of salt and methods of steaming. Applying pressure before packing enhances the mild finish.
Service period
:
All year round
Please call us to confirm.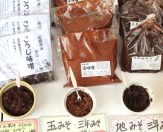 Richly matured local miso and sweetish malted miso are also popular.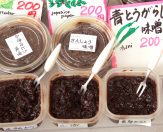 We also offer miso made with Japanese pepper and red pepper.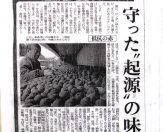 Newspapers and the media have featured ball miso as the "root of miso".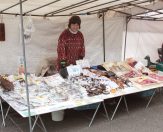 We sell hohba mochi rice cake and pickles in the morning market.
Road Station Heisei Furusato
Shimonoho, Seki City
Address
:
2503-2 Shimonoho, Seki City[Map]
Phone Number
:
0575-49-3750
Opening Hour
:
9:00~18:00 (March to October) / 9:00~17:00 (November to February)
Holiday
:
December 30~January 1, and irregular holidays twice a year
Parking Capacity
:
150 cars
| | |
| --- | --- |
| Access | Approx. 15 minutes by car from Tokai-Kanjo Expressway "Tomika-Seki IC" |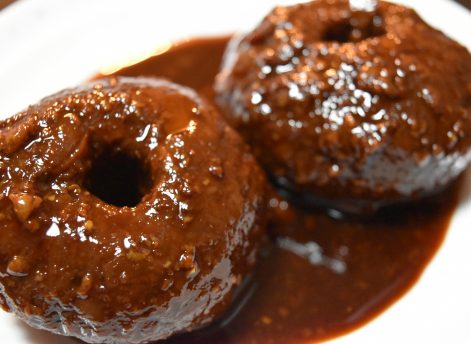 That beloved salty bitterness goes well with steaming rice
This is a traditional preserved food of Seki City. Steamed soy beans are pounded, formed into a donut shape, a few of them strung up with a straw rope, dried for two months, cleaned with water and pickled in soy sauce and malted rice. It can be enjoyed as a cooking spice, with steamed rice, boiled rice with tea or as a snack for sake.
Service period
:
All year round
Please call us to confirm.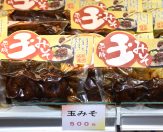 The best way is to mix it with chopped leek, flaked bonito and grated ginger and to eat it with steaming rice.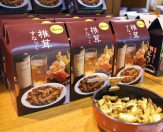 "Shitake" mushroom snacks are highly popular. They are on Rakuten Shop as well.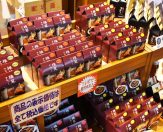 We offer a collection of local specialties. Stop by for souvenir shopping.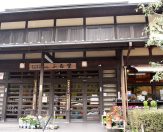 The facility also has miniature golf and footbath spa.