Shops where you can eat treats, shops you can buy
Toyodaya
Kitagata Town, Motosu County
Address
:
1-50-2 Shiraki, Takaya, Kitagata Town, Motosu County[Map]
Phone Number
:
058-323-3035
Holiday
:
Thursdays and third Wednesday(open if a national holiday falls on Thursday or third Wednesday)
| | |
| --- | --- |
| Access | Approx. 30 minutes by car from Meishin Expressway "Gifu-Hashima IC" |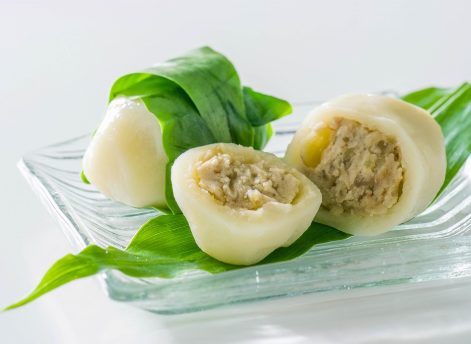 "Original myouga bochi", a seasonal reminder for locals
Residents in around Motosu County used to have a custom of eating "Myouga bochi" as a snack in break times during their field work. We began producing and offering this dish as traditional sweets of the region in 1965. Enjoy the combined taste of Japanese wild ginger leaves and home-made bean paste made from broad beans.
Service period
:
From late May to early October(Until the leaves of myoga are gone)
Please call us to confirm.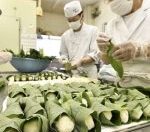 The dough wrapped in bean paste is hand-wrapped with myoga leaves and steamed.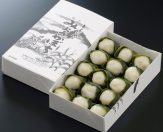 We also accept local shipments of "Ganso Myougabochi".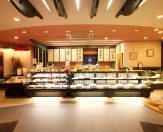 There is an eat-in space in the store, where you can enjoy Japanese sweets with fragrant tea.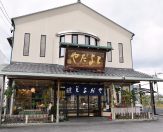 Our landmark is a large sign of "Ganso Myougabochi" on the roadside.
Suehiroya Honten
Shimo-Shikke, Gifu City
Address
:
383-1 Shimo-Shikke, Gifu City[Map]
Phone Number
:
058-239-2512
Access
At the corner of Shimoshikke-West junction, located west of Shikke Bridge on National Route 157
A short walk toward west from Gifu Bus "Shimo-Shikke" bus stop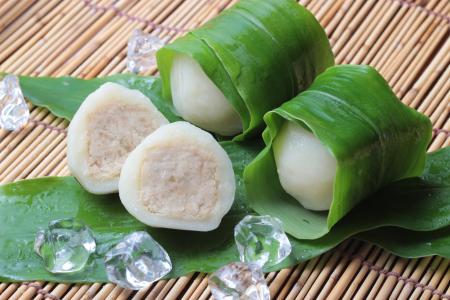 Summer doesn't come unless you eat it, served only June to September
We started making this dish with the desire to familiarize more and more people with our favorite local food "Myouga bochi". We leave part of the broad beans unpounded to allow its taste to characterize the cake with an enhanced flavor. It provided somewhat nostalgic, relaxing taste of Japanese countryside.
Service period
:
From early June to late September
Please call us to confirm.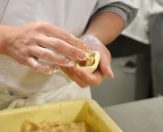 We do not pound the beans completely but leave some bits to enhance the flavor.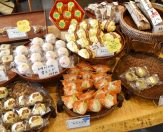 We try to be loved in the community with our traditional and creative Japanese sweets.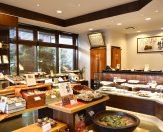 "Bochi" means "mochi" or rice cake but flour is used instead.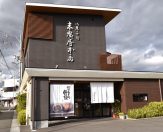 "Myouga bochi" can be enjoy only in this locality in a limited period.