Shops where you can eat treats, shops you can buy
Motai Kobo
Yamato-cho, Gujo City
Address
:
Kurisu 1670-1, Yamato-cho, Gujo City

Phone Number
:
0575-88-3156
Holiday
:
August 15 to 17 and December 31 to January 3

Access
Approx. 25 minutes by car from Yamato I.C. of Tokai-Hokuriku Expressway
Approx. 20 minutes by car (taxi) from Tokunaga Station of Nagaragawa Railway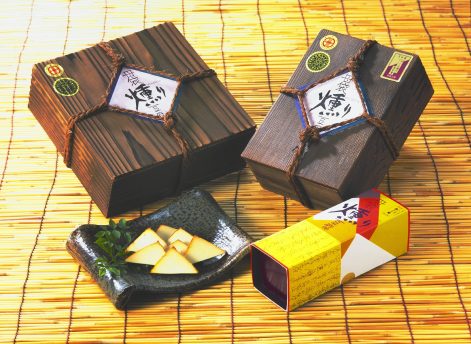 Motai Iburi-Dofu that tastes like cheese

Made with natural brine, Iburi-Dofu is tofu smoked over cherry blossom wood chips. It contains less water, and features a subtle taste like smoked cheese. It is coated with miso, which gives it a rich taste. It can be enjoyed as it is as a nibble with alcoholic drinks, or with soy sauce, wasabi or even mayonnaise.

Service period
:
All year round
Please check by phone.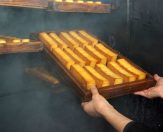 Tofu is smoked to perfection through the employees' long years of experience and intuition.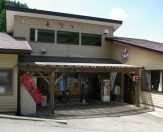 The one and only smoked tofu in the country is born here.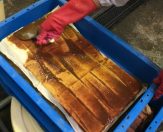 It is seasoned with a base of local groundwater and Gujo miso.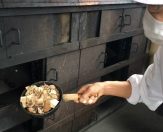 The tofu is smoked in the roasted aroma that comes from the smoker chips' being pure cherry blossom wood.