Shops where you can eat treats, shops you can buy
Road Station Seiryu no Sato Shirotori
Shirotori-cho, Gujo City
Address
:
693-2 Shirotoricho-Mukaikodara, Gujo City[Map]
Phone Number
:
0575-82-3129
Holiday
:
Tuesdays (or following day if a national holiday falls on Tuesday)
| | |
| --- | --- |
| Access | Approx. 5 minutes by car from Tokai-Hokuriku Expressway "Shirotori IC" |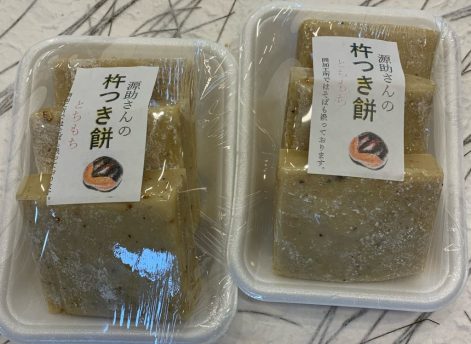 The taste of Gujo Shirotori, a nostalgic memory of autumn/winter
Tochi mochi has a familiar taste even for those who eat it for the first time. The flavor you feel in your mouth is unforgettable. We use sticky rice grown in Gujo and provide variety by using mugwort, walnut, chestnut, shiso leaves, beans, etc. They are packed in vacuum bags to preserve their taste, and we recommend frozen storage.
Service period
:
From early October to late May
Please call us to confirm.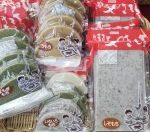 A popular souvenir item from Shirotori, Gujo.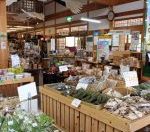 The strong stickiness of Gujo rice is a factor in the fine taste of Tochi mochi.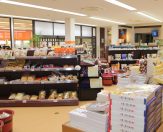 Tochi mochi is a seasonal offer from October to May.
Drop by at Road Station for great shopping with the local specialties and products of Shirotori, Gujo.
Shirakawa-go, Gasshozukuri Minkaen
Shirakawa Village, Ono County
Address
:
2499 Ogi-machi, Shirakawa Village, Ono County[Map]
Phone Number
:
05769-6-1231
Opening Hour
:
8:40~17:00 (March~November) / 9:00~16:00 (December~February)
Holiday
:
No holidays (during April to November), Thursdays (during December to March)
Parking Capacity
:
240 cars at Seseragi Park Parking available (8:00~17:00)
| | |
| --- | --- |
| Access | Approx. 10 minutes by car from Tokai-Hokuriku Expressway "Shirakawago IC" |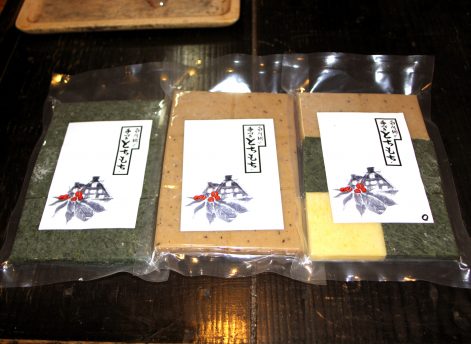 Using local "horse chestnut" with no additives, the winter taste of World Heritage "Shirakawa-go"
"Tochi mochi" is a must-try food you should enjoy in winter in the Shirakawa-go area. Rich with starch and protein, it used to be an important preserved food item when it was hard to obtain food ingredients. We generously use the fruits of horse chestnuts harvested in Shikawa Village, so its unique, strong flavor will penetrate your palate.
Service period
:
From early December to late December
Please call us to confirm.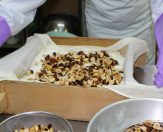 Tochi fruits have been eaten since Jomon period (up to the third century B.C.) through removal of the bitterness using ash.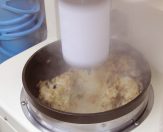 Steamed sticky rice and Tochi fruits are mixed and pounded with a stick.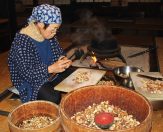 We use the fruits harvested in the village by our staff.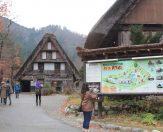 Outdoor museum exhibits steep thatched-roof houses, storages, horse barns, etc.