Shops where you can eat treats, shops you can buy
Road Station Minami Hida Osaka Hanamomo, food stand
Osaka-cho, Gero City
Address
:
811-1 Osakacho-Akanta, Gero City[Map]
Phone Number
:
0576-62-1010
Opening Hour
:
9:00~15:00 (Depends on seasons)
Holiday
:
Year-end and New Year Holidays
Access
Approx. 5 minutes by car from National Route 41 via Prefectural Route 437 "Yuya-Onsen Road"
Approx. 5 minutes by car from JR Takayama Main Line "Hida-Osaka Station"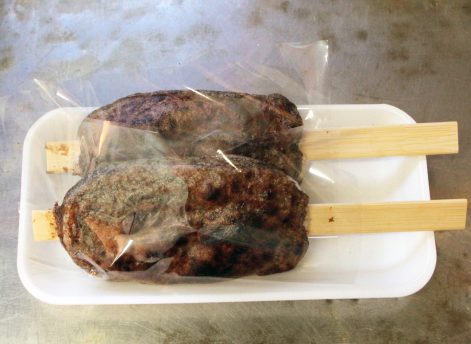 A special original sauce from "Egoma" cultivated locally
We began serving the food in 2002 with a desire to popularize "Egoma" grown locally since early times and "Goheimochi" our local home food. It has gained continuing popularity among repeating customers who appreciate its uniqueness and ex-locals returning home on holiday who never fail to buy it.
Service period
:
All year round
Please call us to confirm.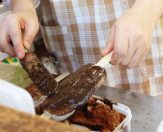 We dress the dumpling generously with our original smooth sauce.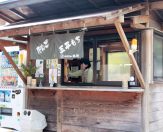 Customers line up to buy it in the peak season.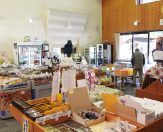 Local special products or freshly harvested vegetables are for sale as well.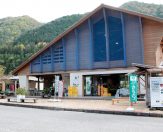 "Hanamomo" flowers blossom in spring along Osaka River, a local clean stream.
Amakara Honten
Ohi-cho, Ena City
Address
:
295-12 Ohicho, Ena City[Map]
Phone Number
:
0573-25-3029
Holiday
:
Mondays (or following day if a national holiday falls on Monday)
Parking Capacity
:
Please park your car at nearby Municipal Parking (free of charge for first 1.5 hour).
Access
Approx. 5 minutes by car from Chuo Expressway "Ena IC"
Approx. 2 minutes walk from JR Chuo Main Line "Ena Station"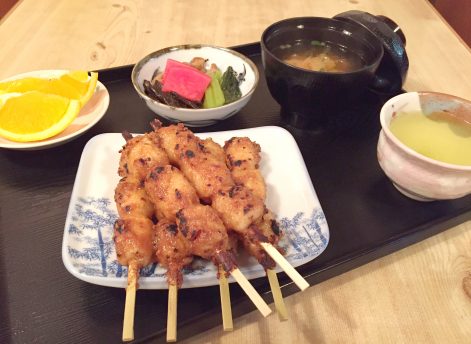 A happy flavor from baking and an unexpectedly fine taste from eating
Due to its round shape, not sandal shape, the secret sauce nicely wraps the dumpling to draw out the appetite. "Goheimochi" has been consumed as a main food item in Tono Region in addition to as a snack. "Goheimochi-teishoku" is a set meal using the mochi as a main dish.
Service period
:
All year round
Please call us to confirm.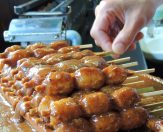 We use "Oni Kurumi (Japanese walnuts)" from Nagano and locally grown "Koshihikari" rice grown in Iwamura.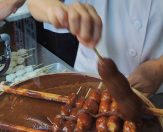 Using sesame generously in the sauce, it is a nutritious, healthy food.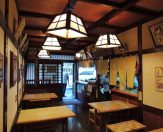 Time passes gently in the eatery.
Our customers often tell us "we will visit you again when we are in Ena."