Shops where you can eat treats, shops you can buy
Japanese Restaurant Okami-san
Meiho, Gujo City
Address
:
1015 Meiho-Otani, Gujo City (at the Road Station Meiho Masumi no Sato Park)[Map]
Phone Number
:
0575-87-3158
Opening Hour
:
9:00~17:00(LO.16:00)
Parking Capacity
:
124 cars
Access
Approx. 20 minutes by car from Tokai-Hokuriku Expressway "Gujo-Hachiman IC" via Forest Road, Seseragi Kaido
Approx. 70 minutes by car from JR Takayama Main Line "Takayama Station" via National Route 158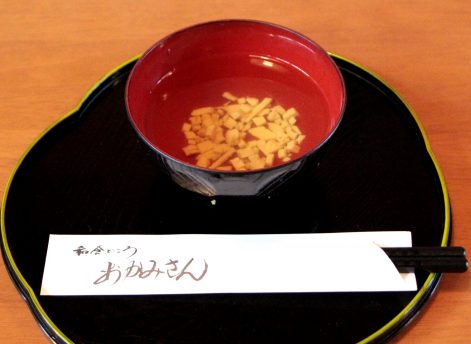 "Unforgettable taste" created by Gujo pepper and local hard tofu
We prepare it by roasting local pepper called "Gujo Namban" to add flavor and cutting local, handmade hard tofu in pieces as small as possible. Carefully prepared broth from seaweed, dried mushroom, dried sardine, etc. and adding a little sugar to the dish makes it a "hot but irresistible taste".
Service period
:
All year round
Please call us to confirm.
Served in a set meal or as a single dish.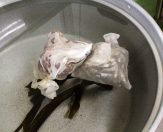 We cherish the deep taste coming from special broth.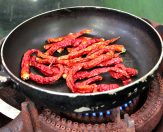 Local red peppers being roasted.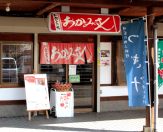 Run by Meiho Ladies Inc. Meiho ham steak set meal is also popular.
Sushi Shinano
Meiho, Gujo City
Address
:
582-5 Meiho-Futamate, Gujo City[Map]
Phone Number
:
0575-87-2103
Opening Hour
:
Lunch (reservation only)/17:00~22:00
| | |
| --- | --- |
| Access | Approx. 30 minutes by car from Tokai-Hokuriku Expressway "Gujo-Hachiman IC" via Forest Road, Seseragi Kaido |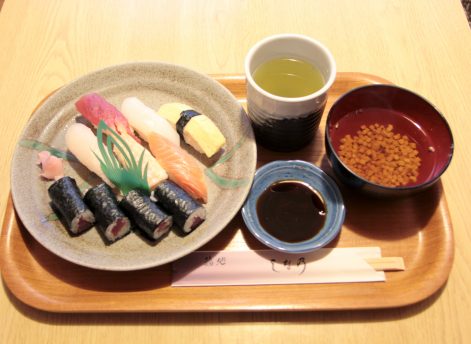 A set meal of "sushi and tugi-jiru soup" of unique taste
This meal set has "Tsugi jiru," local specialty soup, to go with other dishes.The first sip gives a sweet taste, which is followed by spiciness. It goes extremely well with sushi as well. Tsugi jiru is served upon reservation as it takes longer to prepare it.
Service period
:
All year round
Please call us to confirm.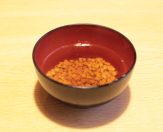 We use hard local tofu which brings out the sweetness in soy beans.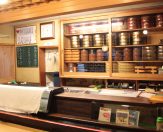 Sushi is served at reasonable prices.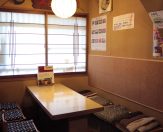 Various seating areas; counter, raised floor with tatami mats or tables.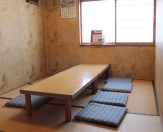 Please let us know in advance on the phone if you wish to try our Tsugi jiru.