Shops where you can eat treats, shops you can buy
Ajisai-ya
Takasu-cho, Gujo City
Address
:
5250 Takasucho-Washimi, Gujo City[Map]
Phone Number
:
0575-73-0012
Holiday
:
Irregular holidays
| | |
| --- | --- |
| Access | Approx. 5 minutes by car from Tokai-Hokuriku Expressway "Hirugano SA" via "Yamabiko Road" |
"Washimi kabura zuke" pickles with a gently salty taste.
We offer two types of pickles; "Kirizuke" of thinly sliced Washimi kabura turnip and "Nagazuke(long-term pickled)" of a whole turnip pickled from autumn to next summer. The latter is our current recommendation. An addition of red pepper results in moderate saltiness.
Service period
:
Sliced pickles from early May to late June, long-term pickles from early October to late July
Please call us to confirm.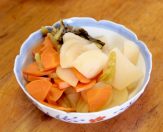 We also add carrot, etc. to allow variety in color and taste.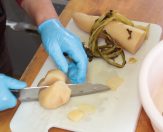 We serve long-term pickles in sizes cut to your preference.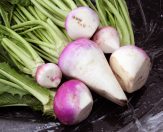 We use freshly harvested turnip straight from the field.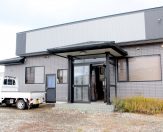 Some locals ask us to share the secret!
Road Station Shirao Freai Park
Shirotori-cho, Gujo City
Address
:
11-1 Shirotoricho-Onji, Gujo City[Map]
Phone Number
:
0575-84-1188
Opening Hour
:
8:30~17:00 (April~October) / 8:30~16:30 (November~March)
Holiday
:
Tuesdays, year-end and New Year Holidays
| | |
| --- | --- |
| Access | Approx. 5 minutes by car from Tokai-Hokuriku Expressway "Shirotori IC" |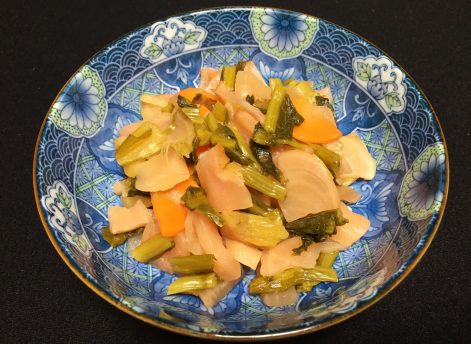 More and more customers are visiting us again to buy more - 5 or 6 bags at once.
Once they are harvested in autumn and pickled properly, they can be stored in the fridge and enjoyed for one whole year to come. They are seasoned only with salt and red pepper. Its appetizing sourness and spiciness makes it difficult to stop moving your chopsticks. Their popularity also comes from its lingering spiciness in the palate.
Service period
:
All year round
Please call us to confirm.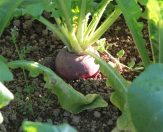 Specialty of Washimi area of Gujo City. Soft texture even when pickled.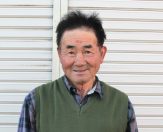 Mr Shimizu, "I just keep making it wholeheartedly as long as my body allows me to."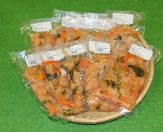 JPY 250 a bag, popular souvenir item.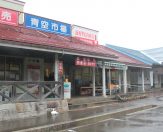 We also have dining space where popular "Keichan" chicken set meal is served.