Shops where you can eat treats, shops you can buy
Sawa
Miyagawa-cho, Hida City
Address
:
592-1 Miyagawacho-Nishishinobi, Hida City[Map]
Phone Number
:
0577-63-2173
Holiday
:
Sundays and national holidays (Closed on Saturdays, Sundays and national holidays in wintertime)
Access
Approx. 50 minutes by car from Chubu-Jukan Expressway "Takayama IC"
Approx. 60 minutes by car from National Route 360 "Toyama IC"
Approx. 10 minutes walk from JR Takayama Main Line "Sakakami Station"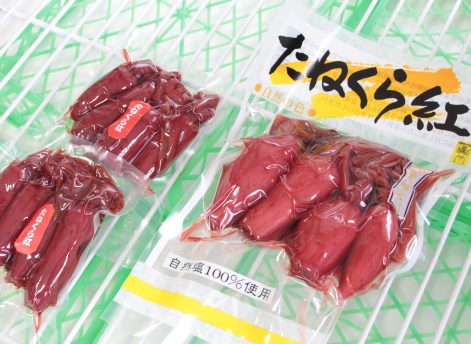 Recommended with mayonnaise.
But be careful not to become addicted!
"Sawa" shop is famous for offering "Bokkani" or sweet-boiled river fish such as sweetfish, mountain trout or spotted trout. "Tanekura beni kabura" was created to preserve the local traditional vegetable. Unlike the well-known "red turnip pickles", it has a distinct sourness and can be enjoyed as it is or chopped and added to fried rice.
Service period
:
All year round
Please call us to confirm.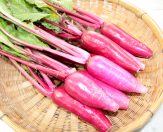 Tanekura special turnip, not spherical, has an elongated shape like carrot.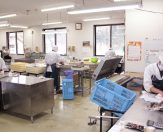 We use only "Hakata Salt" and "Taka no tsume" red pepper to season it, no additives.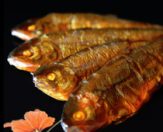 "Bokka" in Hida area means the labor of transportingluggage by carrying it on the back.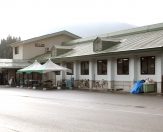 We ship our products to all over Japan. Check our Website for details.
Tanekura Inn
Miyagawa-cho, Hida City
Address
:
37-2 Miyagawacho-Tanekura, Hida City[Map]
Phone Number
:
0577-63-2888
Opening Hour
:
Check in 15:00~/ Check out ~10:00
Holiday
:
Closed during wintertime (from mid-December to middle of April)
Access
Approx. 60 minutes by car from Tokai-Hokuriku Expressway "Hida-Kiyomi IC"
Approx. 15 minutes by car from JR Takayama Main Line "Sakakami StationApprox. 30 minutes by car from JR Takayama Main Line "Hida-Furukawa Station"
A rare dish that is irresistible with a unique texture!
Our inn was originally a house built more than 100 years ago, transferred to and renovated at the present location. Take a time trip to enjoy our seasonal dishes in natural surroundings. The red turnip pickles are served only for a limited time each a year. Please check its availability in advance.
Service period
:
From mid-April to November.
Please call us to confirm.
Meals are offered only to those staying at our inn.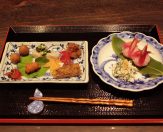 Our dishes are from vegetables and crops from Hida only, no meat, fish or sugar used.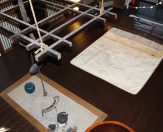 The large lounge with an atrium is a common space for spending a relaxing time around the fireplace.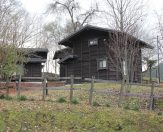 The detached storehouse is a private space for those who wish to enjoy a quiet time.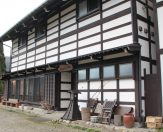 No TV in our guest rooms. We wish you to enjoy luxurious time away from the daily hustle and bustle.