Shops where you can eat treats, shops you can buy
Yamanomura Farm
Kamioka-cho, Hida City
Address
:
1157 Kamiokacho-Morimo, Hida City[Map]
Phone Number
:
0578-82-5890
Opening Hour
:
10:00~17:00(restaurant 11:00~15:00)
Holiday
:
Wednesdays (except Golden Week and Summer Obon Holidays)
Closed during winter (early November~April 28)
Access
Approx. 90 minutes by car from Hokuriku Expressway "Toyama IC"
Approx. 90 minutes by car from Chubu-Jukan Expressway "Takayama IC"
Approx. 50 minute by bus from Kamioka-cho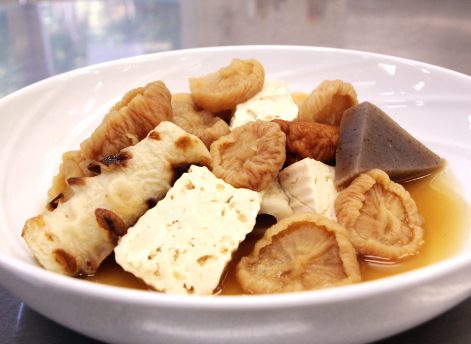 A popular item for oden pot, "Wild Vegetable Buffet, only in early summer!"
The "Wild Vegetable Buffet" (reservation required) is offered only on weekends from late May to late June providing about 30 dishes using wild vegetables, which has been increasingly popular as the reputation has spread since its launch in 2010. One popular item is oden pot with dried radish having different a flavor and texture from fresh radish.
Service period
:
From late May to late June
It is a seasonal offer, so please call us to confirm and make a reservation.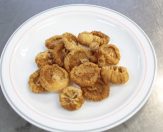 Cold dried radish has condensed umami flavor in it.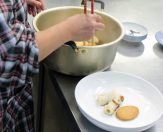 We try to draw out the taste of ingredients.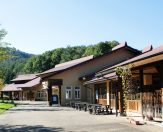 Our "Tenku ramen" using Jersey milk and home-made sausages are popular, too.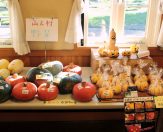 Colorful local vegetables in a wide variety are for sale.
Satoyama Café, Yugao Station
Kamioka-cho, Hida City
Address
:
1940 Kamiokacho-Morimo, Hida City[Map]
Phone Number
:
0578-82-6661
Opening Hour
:
8:30~16:30(L.O.16:00)
Holiday
:
Mondays and Tuesdays,
Closed during winter (early November~April 28)
Access
Approx. 90 minutes by car from Hokuriku Expressway "Toyama IC"
Approx. 90 minutes by car from Chubu-Jukan Expressway "Takayama IC"
Approx. 50 minute by bus from Kamioka-cho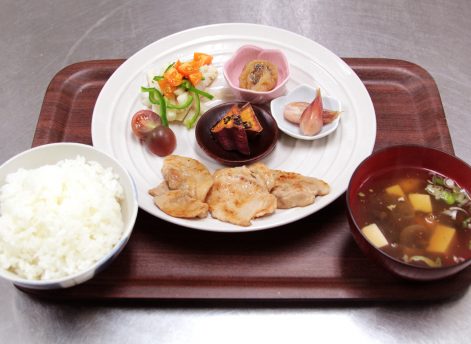 A super side dish for "chef's lunch" only on weekdays
"Omakase Lunch" or the chef's lunch has been on the menu since its opening in April 2016 for visitors from far distances to enjoy local products not available elsewhere. The cooked dish with dried radish has been the number one standard side dish here.
Service period
:
All year round
Please call us to confirm and make a reservation.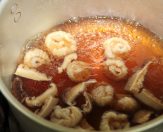 Reconstituted liquid from local dried mushroom adds to the taste.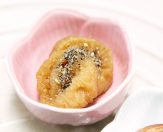 We use minimum seasoning to draw out the original sweetness and umami from ingredients.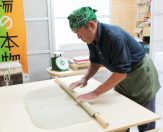 Dattan soba (buckwheat noodles) grown in our village at high elevation are also popular.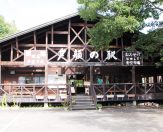 Camping facilities are next to us.