Shops where you can eat treats, shops you can buy
Road Station Pascal Kiyomi, Mori no Restaurant
Kiyomi-cho, Takayama City
Address
:
858-1 Kiyomicho-Oppara, Takayama City[Map]
Phone Number
:
0576-69-2321
Opening Hour
:
9:00~18:00 (Until 17:00 in wintertime)
Holiday
:
Restaurant closed on Wednesdays, All facilities closed from December 31 to January 2
Parking Capacity
:
120 cars
Access
Approx. 40 minutes by car from Tokai-Hokuriku Expressway "Gujo-Hachiman IC"
Approx. 50 minutes by car from Chubu-Jukan Expressway "Takayama-nishi IC"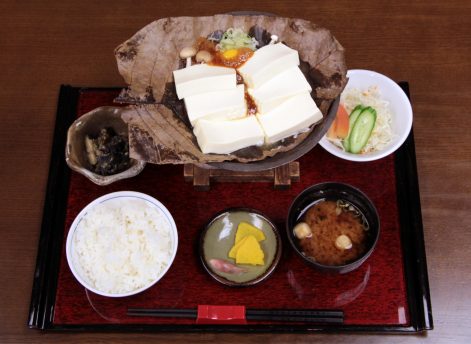 Tofu from renowned local shop with flavor of magnolia
Our "hohba miso tofu set meal" uses tofu from "Miyaharu". We use only famous natural water and specially mixed miso to go with the tofu of renowned quality. The flavor of magnolia leaves enhances the tofu's taste as well. Enjoy the excellent harmony of the finest local ingredients.
Service period
:
All year round
Please call us to confirm.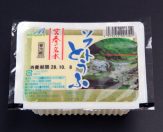 Popular tofu made from famous local water is used.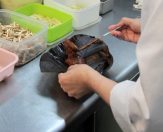 Hohba leaves are laid on a cooking plate where miso and tofu are layered in order.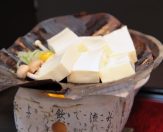 We serve it steaming hot with a mini burner to offer special flavor as well.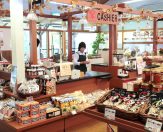 Our shop is filled with local specialties.
Ajinoyado Kawase (Guest House)
Nyukawa-cho, Takayama City
Address
:
232 Nyukawacho-Dayoshi, Takayama City[Map]
Phone Number
:
0577-79-2221
Opening Hour
:
Check in 15:00~/ Check out ~10:00
Access
Approx. 30 minutes by car from JR Takayama Main Line "Takayama Station"
Approx. 3 minutes walk from Nohi Bus "Hiyomo" bus stop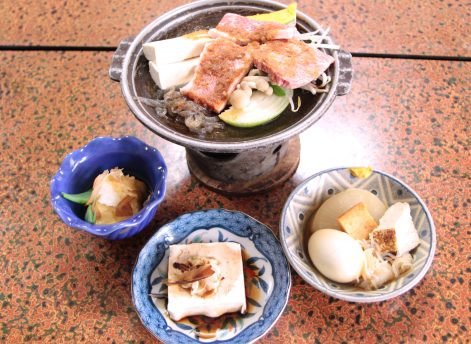 Inn well-known for home-made tofu made in "iron pot"
We use home-made tofu made from rock-filtered natural water from Mt. Norikuradake and prepared in an iron pot. We serve various tofu dishes including "Akezuke" or deep-fried tofu on which thick soy sauce called tamari is sprinkled. We try to use mild seasoning to maximize the taste of our ingredients.
Service period
:
All year round
Please call us to confirm and make a reservation
The food is offered only to guests staying at our inn.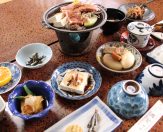 Dinner using mountain trout or trout from local rivers and Hida beef.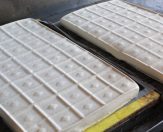 Home-made tofu packed with nutrition of soy beans.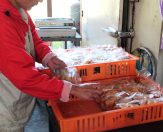 Our tofu is also available at local supermarkets.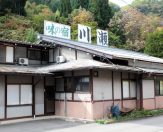 Located at the foot of Mt. Norikura in the Northern Alps.