Shops where you can eat treats, shops you can buy
Shakunage no Sato
Horada, Yamagata City
Address
:
127-131 Horada, Yamagata City (inside the Furuta Shokin Memorial Museum)[Map]
Phone Number
:
0581-36-1023
Holiday
:
Mondays, year-end and New Year Holidays
| | |
| --- | --- |
| Access | Approx. 40 minutes by car from JR Tokaido Shinkansen "Gifu-Hashima Station" |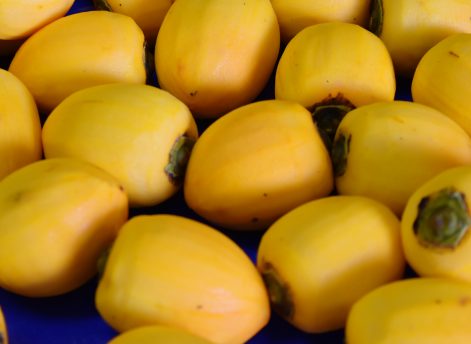 A winter tradition of the Ijira area, "Rengaki" - lucky charms for the new year.
Dried bitter persimmons cultivated only in the northern part of Ijira area of Yamagata City. They are large in size and sweet when dried. Being dried for about one month while controlling the ventilation and humidity, white powder appears on the surface. It indicates that they have become sweet.
Service period
:
From mid-December to late December
Please call us to confirm.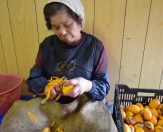 We peel the skin of 1,000 permissions in 5 hours during night.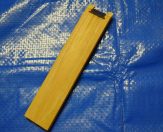 The blade of the hand-made plainer is converted from clock spring.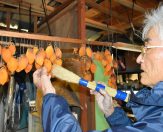 Scratching the surface with hand-made broom makes them sweeter.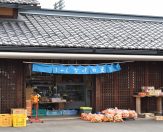 It is in the Furuta Shokin Memorial Museum. Please stop by.
Farmers' Market Tenkomori
Kogura, Yamagata City
Address
:
755-2 Kogura, Yamagata City[Map]
Phone Number
:
0581-36-2663
Holiday
:
Wednesdays (and year-end and New Year Holidays)
| | |
| --- | --- |
| Access | Approx. 20 minutes by car from Tokai-Kanjo Expressway "Seki-Hiromi IC" |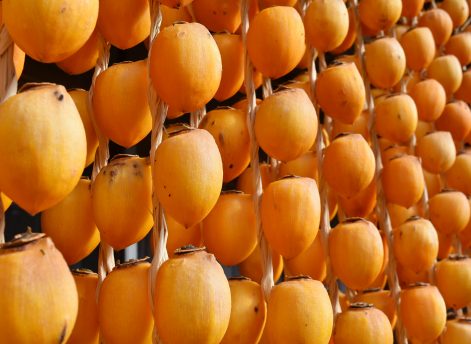 Larger and sweeter! Dried persimmons representing people's new year wishes for health and luck.
Dried permission production is part of the traditional culture handed down over generations. To enjoy this winter sweet with other people demonstrates their wish to live in peace together, this year and next year.
Service period
:
From mid-December to late December
Please call us to confirm.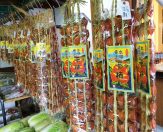 December is the peak time for sales of dried persimmons.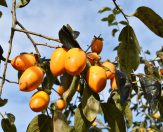 Pruning done from January to March to make persimmons grow bigger.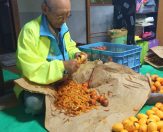 The timing of peeling is adjusted to the climate each year.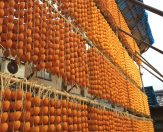 Ventilation and humidity are controlled to keep away mold and bacteria.