Shops where you can eat treats, shops you can buy
Terass gate Toki Machiyui shop
Tokigaoka, Toki City
Address
:
4-5-3 Tokigaoka, Toki City[Map]
Phone Number
:
0572-53-3333
Parking Capacity
:
900 cars
Access
Approx. 1 minute by car from Tokai-Kanjo Expressway "Toki-minami Tajimi IC"
Approx. 15 minutes walk from bus stop of Toki Premium Outlet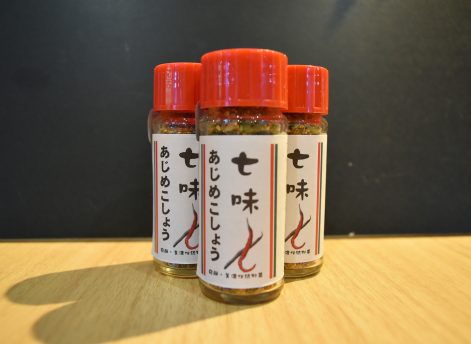 Savor the sweetness hidden amongst the spiciness!
Seven flavor chili pepper, which uses Ajime koshou instead of regular pepper, that is, red pepper from the locality which has been cultivated since early times. It is characterized by the sweetness hidden in the spiciness.
Service period
:
All year round
Please call us to confirm.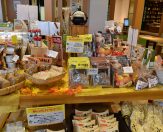 We have a good selection of local specialties and souvenirs.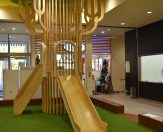 You can enjoy pot making course or playing area for kids.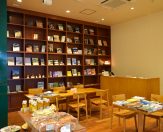 Tourist information center provides history and culture of Toki area.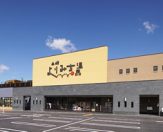 Natural hot spring and rockbed bathing facilities are open for visitors.
Road Station Hanakaido Tsukechi
Tsukechi-cho, Naktsugawa City
Address
:
8581-1 Tsukechi-cho, Naktsugawa City[Map]
Phone Number
:
0573-82-2000
Holiday
:
First and Third Tuesday (or following day if a national holiday falls on Tuesday)
Parking Capacity
:
210 cars
Access
Approx. 35 minutes by car from Chuo Expressway "Nakatsugawa IC"
Take a Kitaena Bus from JR Chuo Line "Nakatsugawa Station", get off at the "Wakamiya-mae" bus stop and walk approx. 10 minutes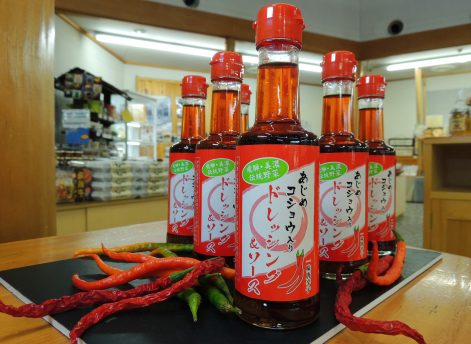 A dressing sauce with a unique spiciness which boosts your appetite
The spiciness of Ajime koshou is 3 to 5 times hotter than standard red pepper. The dressing sauce using Ajime koshou enhances the taste of steamed vegetables, boiled tofu, cold tofu, etc. and whets your appetite.
Service period
:
All year round
Please call us to confirm.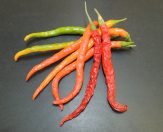 They are longer than ordinary red peppers.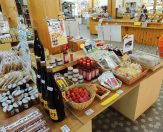 You can find local specialties and fresh vegetables here.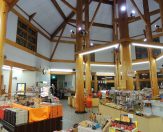 300-year-old natural cypress trees are used as main pillars.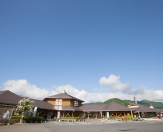 Enjoy our footbath spa from natural spring source.