Shops where you can eat treats, shops you can buy
Road Station Kashimo
Kashimo, Nakatsugawa City
Address
:
3900-29 Kashimo, Nakatsugawa City[Map]
Phone Number
:
0573-79-3319
| | |
| --- | --- |
| Access | Approx. 50 minutes by car from Chuo Expressway "Nakatsugawa IC" |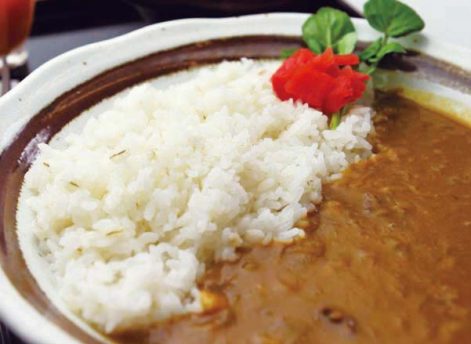 "Nishigata imo curry" - a skillful arrangement of foods.
We created a curry dish with the desire to popularize "Nishigata imo" among different generations. Our curry is not too spicy or sweet with taro used in sizable pieces to make them characterize the curry. They have gained high popularity for their uniqueness and the taste of taro.
Service period
:
All year round
Please call us to confirm.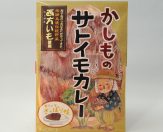 We also have boil-in-bag products for souvenirs.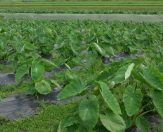 Season of "Nishigata imo" is from autumn to winter.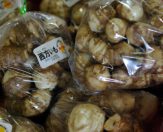 "Nishigata imo" is available also at the farmers' shop in autumn and winter.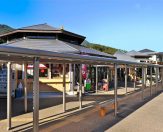 Our place is the base spot for hiking for Mt. Kohide or Otome Valley.
Gujo-Hachiman Hotel Sekisuien
Hachiman-cho, Gujo City
Address
:
511-2 Ichinohira, Hachimancho-Yanagimachi, Gujo City[Map]
Phone Number
:
0575-65-3101
Access
Approx. 10 minutes by car from Tokai-Hokuriku Expressway "Gujo-Hachiman IC"
Approx. 10 minutes by car from Nagaragawa Railway "Gujo-Hachiman Station"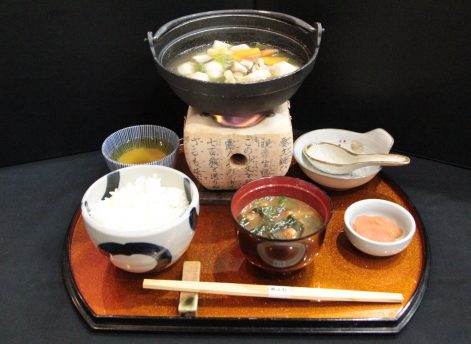 "Imo soup meal with chicken and Nishigata taro" that warms your heart and body.
"Imo soup meal with chicken and Nishigata taro" is a new choice of our hotel restaurant from 2016, which the head chef himself "would like to eat". The seasoning is simple and home-like with ginger in it. This countryside dish has a lot of ingredients and warms up the heart.
Service period
:
From early November to late March
Please make a reservation at least 4 days in advance.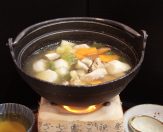 Ingredients are cut in similar shapes and sizes for a great hot pot.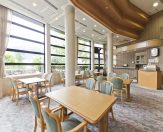 The restaurant also entertains you with a superb view from the large windows.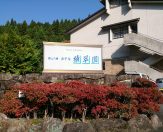 It is a quiet inn built beside Gujo Hachiman Castle.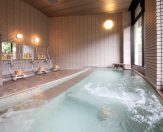 Relieve your travel fatigue at leisure.