Shops where you can eat treats, shops you can buy
Iwasa, a cormorant fisherman's house
Ikejiri, Seki City
Address
:
74 Ikejiri, Seki City[Map]
Phone Number
:
0575-22-1862
Opening Hour
:
11:30~14:00(L.O.12:30)/16:30~21:00(L.O.18:30)
Holiday
:
Irregular holidays
| | |
| --- | --- |
| Access | Approx. 3 minutes by car from Tokai-Kanjo Expressway "Seki-Hiromi IC" |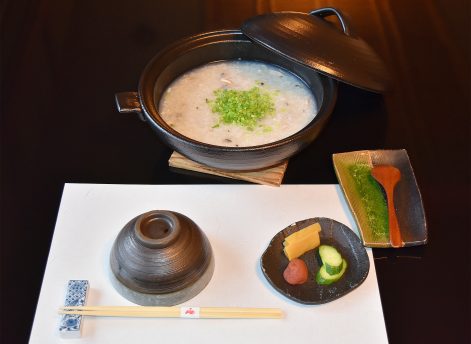 Served only on reservation as the last dish of our sweetfish course menu
Our zohsui (rice porridge) prepared with broth from natural ayu caught in the clean Nagara River is a dish with 50 years of history from the previous shop master. It is served as a rice dish in a course menu (reservation required). Many customers declare it the best zohsui they have ever tried.
Service period
:
From early May to late October
Please call us to confirm and make a reservation.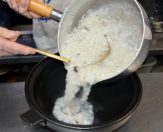 We serve the food while maintaining the balance of rice and fish.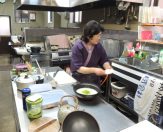 We maintain the taste handed down from our previous master.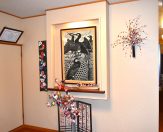 The rooms are also arranged in the taste of the cormorant fisherman.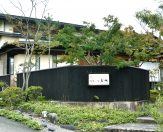 Located at a special location viewing Nagara River below.
Itadori River Horado Kanko Yana
Horado, Seki City
Address
:
1712 Horado-Kosaka, Seki City[Map]
Phone Number
:
0581-58-2217
Opening Hour
:
10:00~18:00(April to June, September and October /L.O.17:00)
10:00~19:00(July and August /L.O.18:00)
11:00~15:00(November /L.O.14:00)
Holiday
:
No holidays (Closed during December to March)
Parking Capacity
:
300 cars
| | |
| --- | --- |
| Access | Approx. 20 minutes by car from Tokai-Hokuriku Expressway "Mino IC" |
Soup-based ayu zohsui (rice porridge with sweetfish) can be enjoyed in an excellent natural environment
Located by the side of Itadori River, a renowned clean tributary of the Nagara River. Soup-based ayu zohsui (rice porridge with sweetfish) is our recommendation from the many ayu dishes we offer, which can be enjoyed in the excellent natural environment. This is a favorite of many customers which can be ordered as s single dish.
Service period
:
From April to November
Please call us to confirm.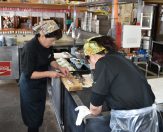 Fresh sweetfish is cooked masterfully.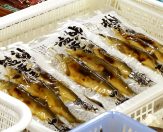 Souvenir items of sweet boiled or salt grilled fish in vacuum packages.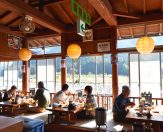 Enjoy the tasty sweetfish while listening to the flowing river.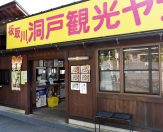 Enjoy nature fully through fishing and other recreational activities.